During this eleventh masterclass renowned international teachers work with beginning and professional singers. Expression, posture, interpretation and singing technique are the focus to unveil the unique character of the different voices. Before your eyes a fragile and exciting process will be developed.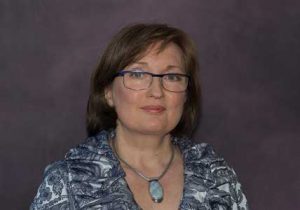 Manuela Ochakovski Has had a great career on many international opera stages. She loves to share her specialty in classical Belcanto singing technique.
Hilary Summers is a dramatic contralto from Wales. She has an intensive working relation with Michael Nyman. Hilary is specialised in contemporary music, baroque and Oratorium. In november 2018 she made her debut in la Scala (Milan) in the world premiere 'Fin de Partie' by the hungarian componist György Kurtág.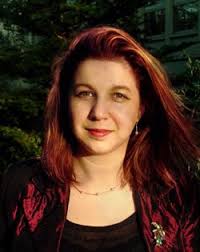 Mirsa Adami began her piano studies in Tirana, Albania. She is famous for her piano accompaniment. Each summer she accompanies the cellists during the Holland Music Sessions masterclasses.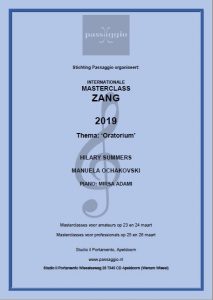 Public masterclasses for amateur singers
Saturday 23 march and Sunday 24 march from 10:00 to 17:00 hrs
In Studio Il Portamento, Apeldoorn
Cost of participation € 210,-
Public masterclasses for professional singers
Monday 25 march and Tuesday 26 march from 10:00 to 17:00 hours
In Studio Il Portamento, Apeldoorn
Cost of participation € 245,-
Access prices audience:
4 days € 17,50
3 Days € 16,–
2 Days € 12.50
1 day € 7,50
Cards can be ordered via info@passaggio.nl
You can read the latest news on Facebook
For questions about participation or the programme you can call 06 29 02 65 63
Studio il Portamento Wieselseweg 28 7345 CD Apeldoorn (Wenum Wiesel)